As gamers, we know that the love for video games as an entertainment medium extends beyond the screen. We collect figures, comics, curtains, pillows, mugs, all of the things that make a house into a gaming home. Building a library of gaming related books really helps add some flare to your home, so today I'm going to share with you five of my favorite gaming art books.
Games are beautiful. Period. One of the best ways to dive deeper into the worlds developed by game creators is to kick back with a good art book and appreciate the hard work the artist put into designing the world and characters of your favorite game (glass of wine optional).
If you like any of my picks, simply click on the image of the book to be taken directly to Amazon where you can optionally purchase it, or not, it's all up to you.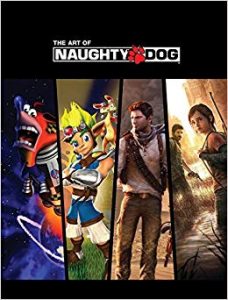 As someone who grew up on PlayStation, Naughty Dog has been a staple of my gaming career. Seeing the evolution from Crash Bandicoot to The Last of Us has been incredible and this beautiful art book really shows how the style and themes evolved over the years. This is absolutely essential for any fan of Naughty Dog.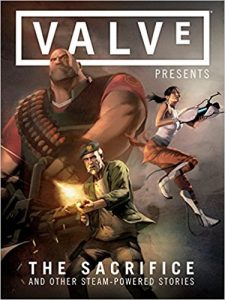 Ok, so we know they'll never make it to a Volume 3, but you've gotta admit, what have has produced has been solid gold. Personally, my favorite games from Valve were always Portal and Portal 2, and this book contains the Lab Rat comic that bridges the story between the two games. Not to mention comics for the Left 4 Dead series, artwork for Team Fortress 2 and, of course, Half Life. If you're a fan of Valve games and are looking to dig a little deeper into those worlds, this is a great book for you.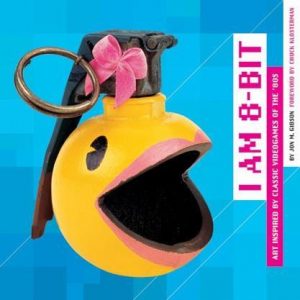 Ok, so this book isn't specific to any particular game, but is, instead, a collection of artist depictions of character variations and other art pieces with a video game theme. It's an incredibly cheap book to pick up, and has some incredible works in it that are sure to inspire and possibly frighten. One artist did one of the scariest renditions of the Pac-Man ghosts I've ever seen and it's beautiful. This is a must have for fans of modern art and video games.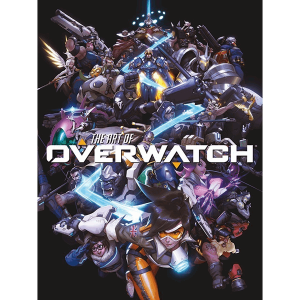 Love or hate the gameplay, but Overwatch has an incredible cast of characters. Take a look at the artwork, sprays, and other goodies inside the Overwatch art book if you just can't get enough of these heroes.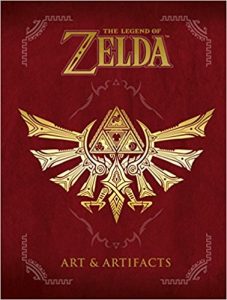 The first thing you'll think about this book is "ooh, she thicc!" Easily heavy enough to rival a wizard's tome, this book contains concept art, environments, weapons, and characters from the Legend of Zelda series. It's one of three books in the series, along with the Hyrule Historia and The Legend of Zelda Encyclopedia. Perfect for any fan of the franchise to get lost in the world of Hyrule.
So there you have it, five of my favorite gaming art books to get your collection started! There's something satisfying about bringing game media into a more physical realm for me and I know there are plenty of you out there that share my love.
Don't forget to follow YeahDude on Facebook and Twitter to be alerted to my latest blog posts, podcasts, and live streams!