The spoopy season is drawing near at last and with it come all sorts of fun horror games to play! While everyone else is out there dealing with their evil residents, or hills without mouths, I decided to give this indie darling a try.
First Kiss at a Spooky Soiree is a visual novel where we follow our main character Marzipan as she tries to get her first kiss! Jam, her best friend and "wing-man" takes her to a spooky party to find someone to SMOOCH.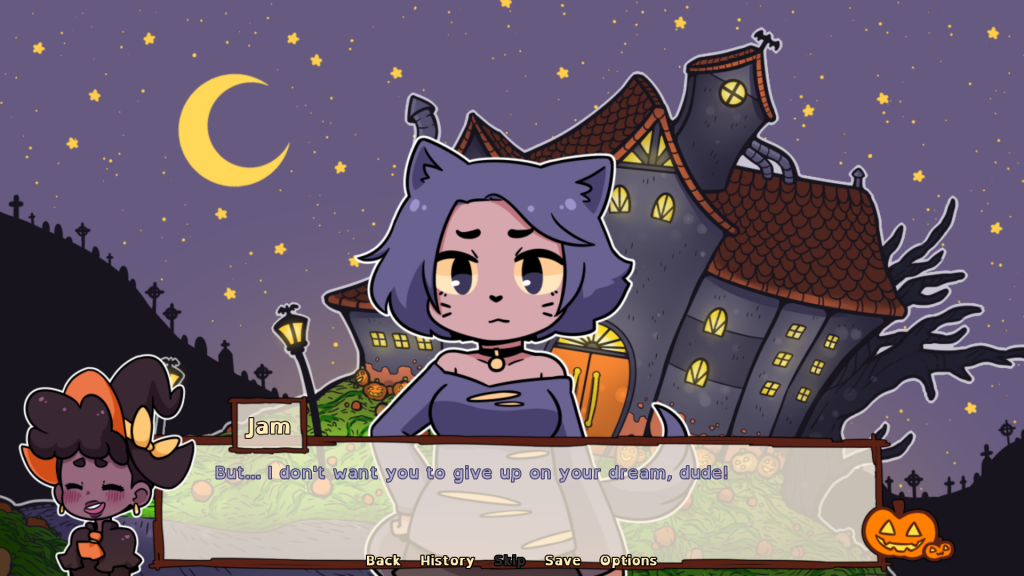 Everything from the art to the music to the characters' personalities is heckin' adorable! It took a little over an hour to get all possible endings, so it's not a long game by any means, but if you're into romance and cute stories, give this one a go!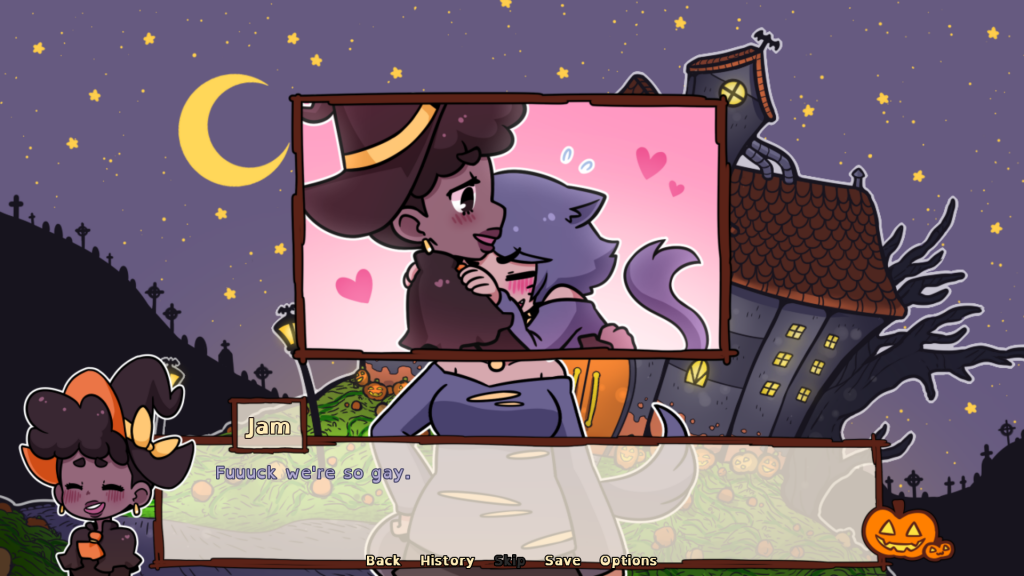 First Kiss at a Spooky Soiree is available on itch.io and is developed by NomNomNami. It's a "pay what you want" platform, so this game can be obtained anywhere from free to, well, whatever you want to pay for it.
Spooky Rating: 3/7
Adorable Rating: 7/7
JamxMarz FOR LIFE!